Welcome to our website
This site is designed to have the best educational content available for those who are interested in: asset protection,  reducing income taxes, guaranteed return (accumulation value) annuities coupled with a guaranteed income for life, creating a tax-free retirement nest egg
ABOUT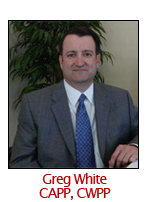 Greg White is President of Achieve Financial Group specializing in employee group benefits and financial planning for groups and individuals. Greg began his career in 1990 serving the needs of Dallas ISD employees and has expanded his business to serve 6 states in the Southern Regions including Texas, Louisiana, Oklahoma, Arkansas, Mississippi, and Alabama. He brings a focus on technology and making the benefits process more efficient for employers and employees, Greg has a thorough knowledge of how to construct employee benefit plans and help employers reduce costs.
Achieve Financial Group, AFG, is independent and is licensed with many of the leading insurance carriers, so we shop the market for our clients and have the freedom to choose what is best for their individual needs. Greg's designations include Life Underwriting Training Council Fellow (LUTCF), Certified Wealth Preservation Planner (CWPP), and Certified Asset Protection Planner (CAPP).
AFG can deliver flexible, customizable, and best cost solutions for small, medium, or large businesses and organizations. AFG's Benefits technology is currently used in over 400+ school districts and universities. Whether serving for-profit or non-profit organizations, Achieve FInancial Group is poised to help groups of all sizes deal with employee benefit consulting, enrollment, management, and administration.
Father of two college-aged sons attending Texas A&M and United States Military Academy at West Point, Greg appreciates how important it is to plan for the future. Let Achieve Financial Group help you and your group "Plan with Purpose" today!
If you have any questions about the content on this site or if you want to discuss how we can help you protect and grow your wealth, please
click here to email us
or phone
(800) 278-8994
. To sign up for a free consultation or to just get more information
click here
.